History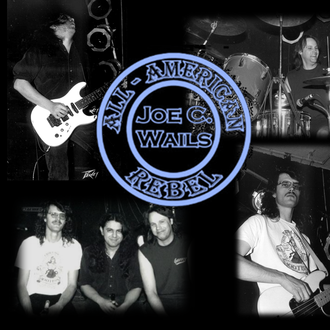 Early Years 1994 - 1999
The Joe C. Wails Gang was formed in late 1994 by guitarist Joe Candelario with Pat Tomich and Mike Wodzianski.  Influenced by legendary 70's British Blues Guitarists, Joe C. Wails brewed up its own brand of heavy aggressive blues groove with some deep-fried southern blues boogie.  After spending months woodshedding their original material, the Gang stepped out on stage.  It was worth the wait.  The band was met with strong critical praise as soon as they started performing live.  Their live shows drew larger audiences and were performing with greater frequency.  In 1999, the self-titled CD, Joe C. Wails was released.  The CD was an instant success and immediately sold out.  The band entered the new decade reaching broader audiences by consistently performing throughout Colorado.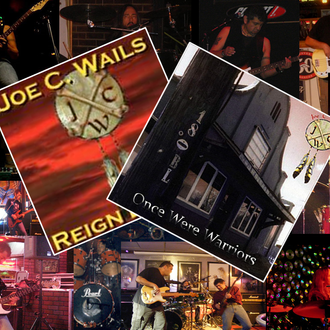 Reign Dance/ Warriors 2000-2012
In 2002 JCW completed writing and recording their second CD Effort entitled "Reign Dance", and signed a distribution deal with Hapi Skratch Records, as well as performing regionally (CO, UT, KS) and locally. Bassist Chris Marye joined the band in the summer of 2002. In 2003 the group was awarded "Best Instrumental" by Hapi Skratch records for the track "Push Comes 2 Shove". This prompted Joe Candelario to record a solo instrumental CD entitled "The Delicate Nature of Entropy".  
The band regrouped  in 2006 to record and release their third CD. In 2008  "Once Were Warriors" was released on Hapi Skratch Records, and the group continued to perform locally to promote the new CD. The release included fan favorites, "Chasing St. Christopher", "Act of Contradiction" and "All Better Now". 
In 2012, after years of amazing performances and 3 CD's under their belt. The group decided to go on hiatus, to pursue other projects...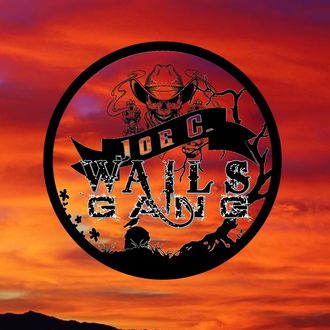 Rebirth 2019 -
In the summer of 2019, the Joe C. Wails gang returned to live performances along the front range. The band was fortunate to be capture on a live YouTube broadcast stream for KCOS's The Beat Goes On. The band continued to perform regularly into the 2020 New Year.
However, in Early 2020 with rising COVID cases, the band was sidelined with shutdowns. This prompted the band to go on a mini hiatus once again. During that time Joe Candelario, released another CD, entitled the Big Engine. The CD was met with strong positive attention, and reviews. Joe C. spent most of 2020 out promoting and performing for the latest CD.
In 2021, as restrictions began to lift, and music venues started to open their stages again. The band was asked to perform at various venues, this sparked Joe C. to revitalize, and revamp the band. Still focusing on classic rock, the band is adding more country, and funk tunes to its repertoire.
Bio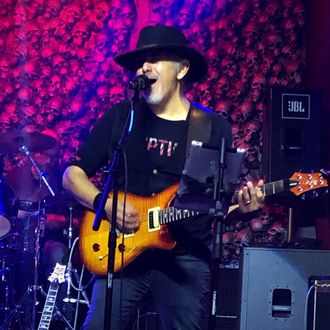 Joe Candelario
Guitar/Vocals
Joe began his musical journey in the late 80's performing in Denver based cover bands, he began composing his own music in the early 90's focusing within the prog-metal genre, however with the changing tide of music, Joe moved towards a more blues-based roots project, and started the Joe C. Wails Gang in the fall of 1994. Joe C. Wails has remained a highly successful 3-piece blues rock outfit lasting. The has group released 3 solid CD's and performed regionally in the western U.S.
In 2002 the group was awarded instrumental song of the year by Hapi Scratch Records. This opened the door for Joe to return with instrumental compositions, and in 2008 Joe released a limited edition instrumental CD entitled DELICATE NATURE OF ENTROPY.
Still residing in Colorado, Joe is currently out supporting his newest release entitled The Big Engine.
With a long rich history behind him, Joe continues to expand his songwriting and technical playing skills within his new instrumental project, while also performing in the blues classic rock genre, as well as dabbling in solo acoustic gigs.
Dane Seldin
Drums/Vocals
Dane, has been activley drumming since 1976. Performing, as a session and studio musician.
More to come.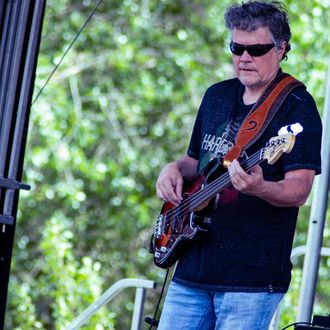 Steve Bailey
Bass/Keyboards/Vocals
Steve started his musical journey at age 6 learning the piano and organ. He continued to explore new musical endeavors by playing baritone and trombone in his various school's bands.  As a young adult, he picked up the bass guitar and has never looked back.
Since moving to Colorado in 2010, he has been the bass man in several local bands, including "The Faint Hearts", "All Over It", "Line 2", "Edsel's Garage" and "Mad Millie."  He was also a weekly performer for many years in the Center For Spiritual Living's House Band.  When not playing music, Steve enjoys bicycling and cruising around the mountains on his motorcycle.
Set List
Pride & Joy - SRV 
Crossroads - Cream/Clapton 
Hard to Handle - Black Crowes 
Tush - ZZ Top 
Burning Love - Elvis 
Hurt So Good - John Cougar 
Wagon Wheel - Darius Rucker 
Folsom County Prison - Johnny Cash 
Boot Scootin Boogie - Brooks & Dunn 
Keep your Hands to Yourself - Georgia Sattelites
Achy Breaky Heart - Billy Ray Cyrus
Ticket to Ride - Blues Beatles 
Superstition - Stevie Wonder 
Play that Funky Music - Wild Cherry 
Couldn't Get it Right - Climax Blues Band 
Stuck In The Middle With You - Stealers Wheel 
Come To Papa - Bob Seager 
Long Train Running - Doobie Brothers 
Going Down - Jeff Beck 
Bad Case Of Loving You - Billy Gibbons 
Voodoo Childe - SRV/Hendrix
My Worst Enemy - Lit
Jenny, Jenny - Tommy Tutone 
Stray Cat Strut - Stray Cats
Cold Shot - SRV
Tennessee Whiskey - Chris Stapleton
You Really Got Me - Van Halen
Ain't Talking about Love - Van Halen
Everybody Wants Some - Van Halen 
My Sharona - The Knack
Fly Away - Lenny Kravitz
All the Small Things - Blink 182 
Everybody Wants You - Billy Squire
Good - Better Than Ezra 
Take me to the River - Govt. Mule
Do Ya - ELO 
The Ocean - Led Zeppelin 
Moving On - Bad Company 
Smoke on the Water - Deep Purple
Money - Pink Floyd
Lonely Boy - Black Keys
Driving My Life Away - Rhett Atkins
Fast as You - Dwight Yoakam
Born to be Wild - Steppenwolf
 
Discography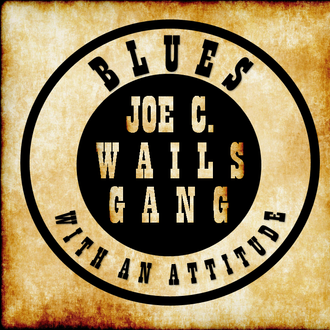 Joe C. Wails Gang
aka Blues With an Attitude
1. Paying The Price
2. Cold Love
3. Done Me Wrong
4. Down
5. Dirty Women
6. Misery
7. Summer Daze
8. Brown-Eye Shuffle
9. Freight Train
10. Evil
**Out of print